For Wellington Armageddon on 2010 I decided I wanted to make another costume to wear, besides my Jango Fett, and I settled on a Nazgul from Lord of the Rings, (also known as Ring Wraiths or Black Riders). I started out by doing research on the costume and getting as many screen shots as I possibly could. I found a bunch or really helpful sites when it came to the robes, but at the time decent reference pictures of the gauntlets were hard to find.
In the end I found a couple that were passable, so started making the gloves. The finger pieces were made from cardstock, coated in resin. Each piece was cut out individually, I needed about 60 parts for the gloves, but ended up making quite a few spares as I wasn't sure how well they would hold up.
They were temporarily attached to a piece of bamboo prior to being coated in resin in order to give them a bit of curvature.
The rest of the gauntlets were constructed from 2mm cardboard, which was then fiberglassed for strength.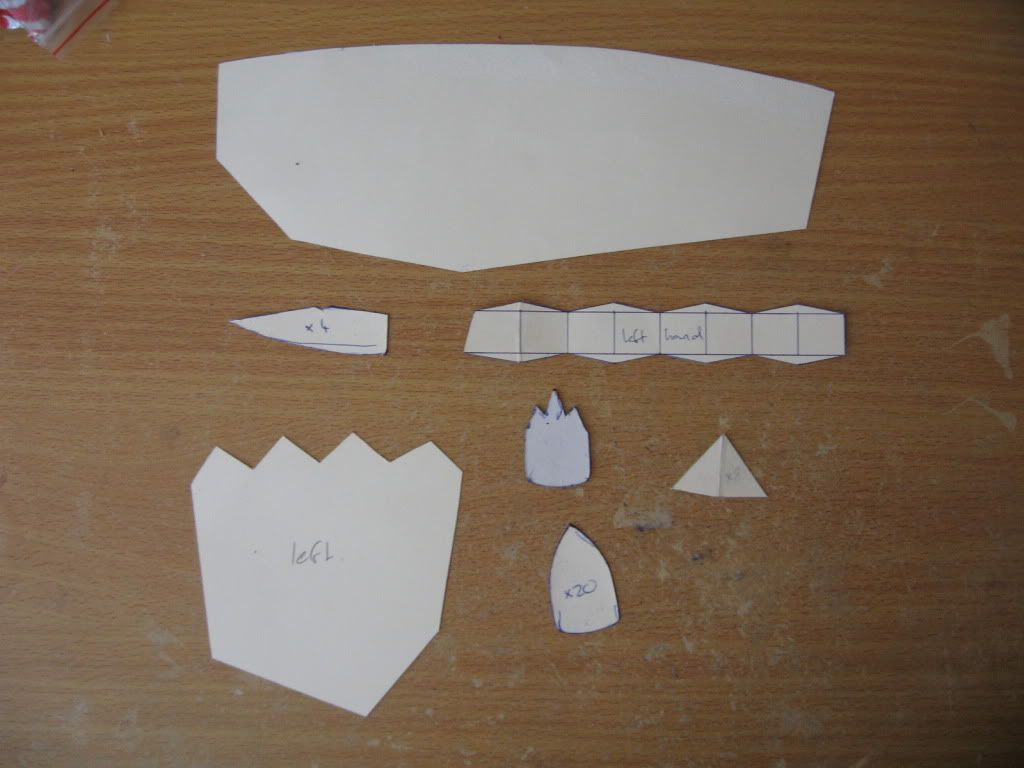 It was all then given a based coat of silver, and weathered to look beaten and dirty.
Resulting in this
For the robes, I needed to cheat slightly, the original costumes had about 50m of fabrics in them and about 7 or 8 layers, which was going to be far too expensive and impractical for me to do. I cut it down to 4 layers in the end, The inner robe, over cloak (with sleeves), sleeveless cloak, hood and shawl. For most of the layers a heavily modified dressing gown pattern was used, with several different fabrics.
The hood was a little more challenging, as it needed to hold it's own shape, and stick out past my face quite a way. In the end foam was used to create a semi rigid form the fabric could drape over like so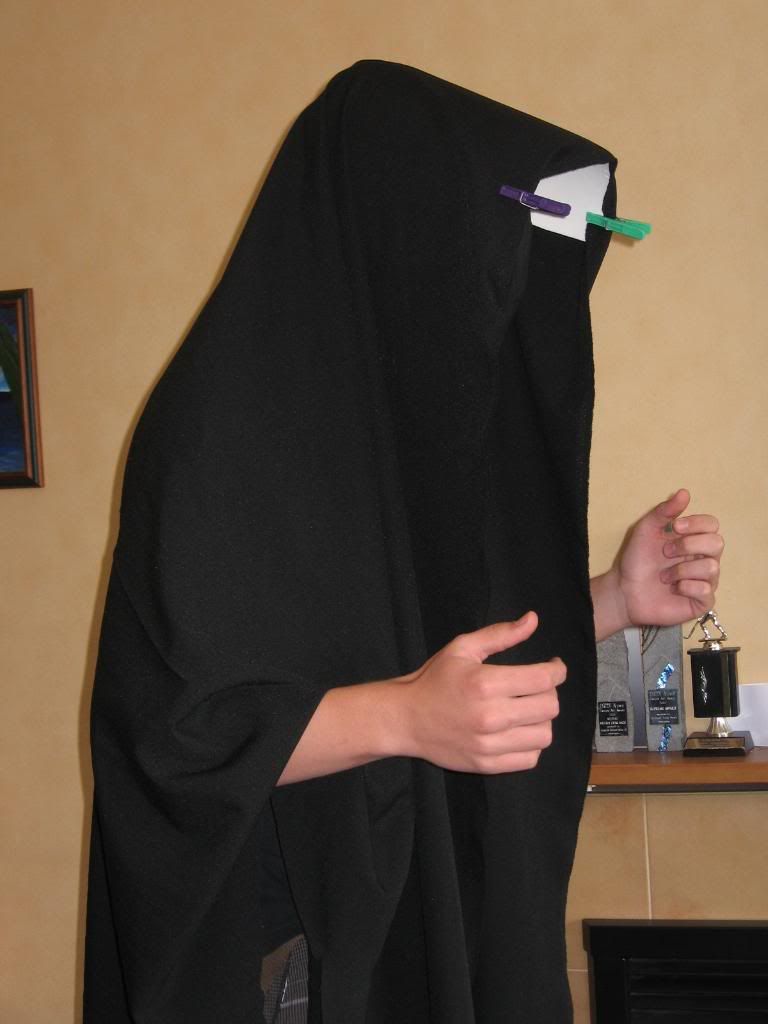 A rust stripping attachment was used to rip the edges of the fabric ( I enlisted a friend to help with this part) and dirt was rubbed on it to make it look appropriately worn.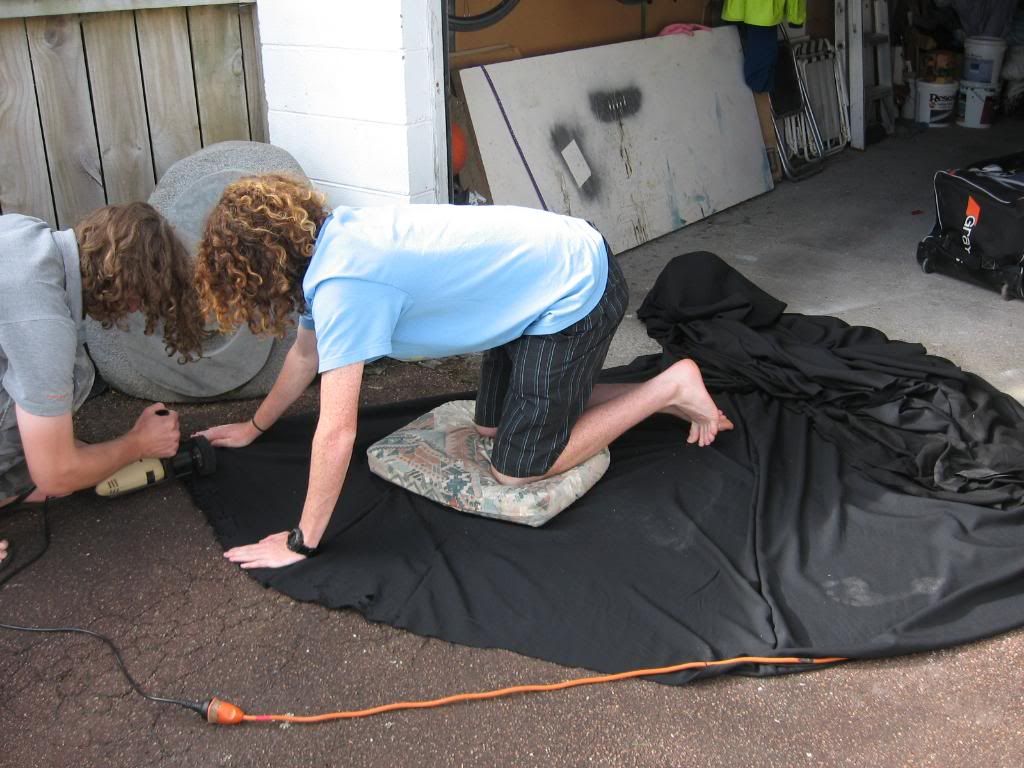 With the result being this
And I bought a movie replica sword to complete the costume
For Wellington Armageddon the next year I decided that it would be beneficial to the costume I added some boot armour as I notice in a couple of photos my the boots I was wearing were a little bit visible.
They were made in much the same way as the rest of the armour, being made from cardboard, which was then fiberglassed for strength then smoothed with body filler and painted up.