Way back before I became involved in prop and costume building one of my hobbies was Wearable Art. There was a small local competitition called The Daily News Fashion Art Awards, which is held annually that I entered for a number of years along with my mother and sister.
Way back in 2004 I entered for the second year with an entry in the Children's Newspaper section. The criteria were just that my garment must be made from atleast 80% newspaper. My entry that year was called 'Where's Dad?' The garment consisted of a chicken mesh frame and paper mache, with the clothing being made form a sheet of newspaper backed with duracell, and then cut out and assembled as you would if you were sewing a shirt, the only difference being that hot glue was used for the seams rather than stitching.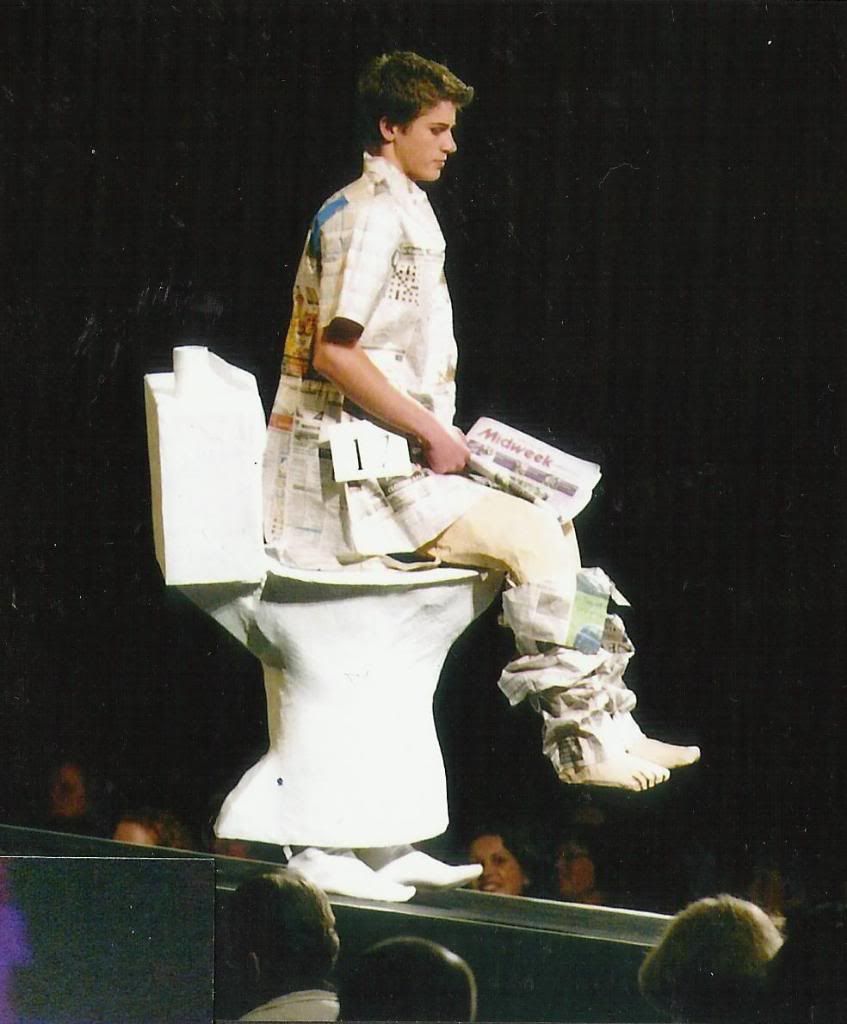 This entry not only won best in it's section (an impressive achievement on it's own) but went on to win Best in Show, or the Supreme Award as it is called. To this day I am the only male to have won the Supreme Award, and am the youngest person to do so, being just 11 at the time.
That same year I also entered a joint entry with my sister in the Natures Living Magic section, where the criteria is that the garment is made from atleast 80% natural materials. This entry was constructed from hand made felt, that my sister and I made in 1.5X 2.5 meter sheets on an old door that doubled as a table top outdoors when placed on tressel legs. The frame of the garment was an old bamboo umbrella that the model could open and close like a jelly fish as he moved along, and was titled 'Oceanis: Guardian of the Sea'.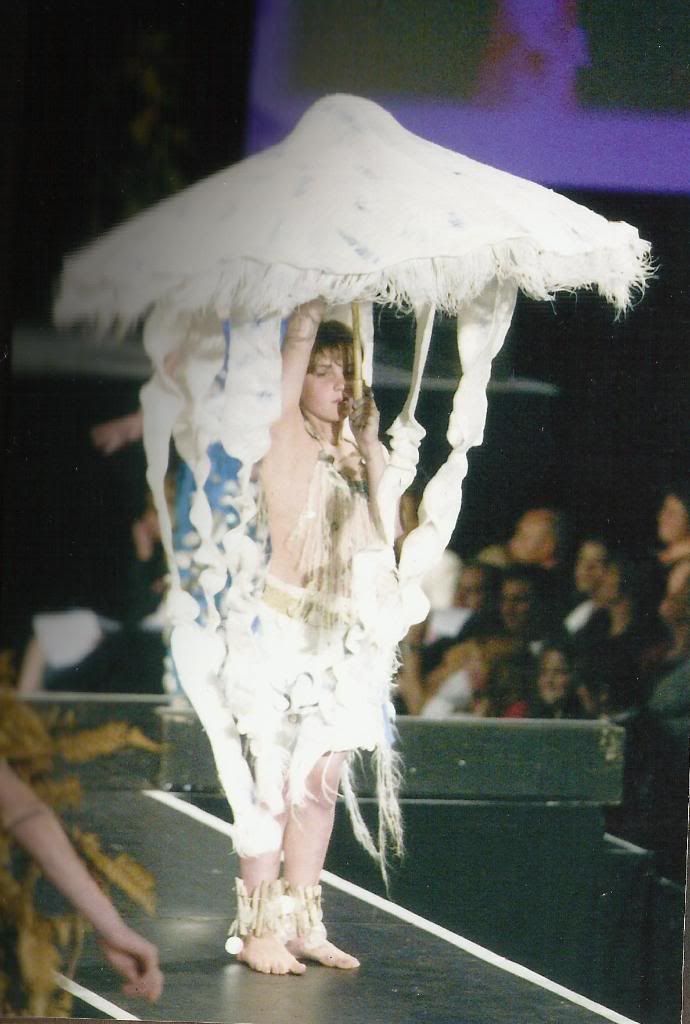 This entry also won it's section which was the student age group, as there were not enough entries in the childrens section, so it was moved to the next age group up.
**Apologies for the quality of the images, they are photos that have been scanned into the computer.